Products meeting the search criteria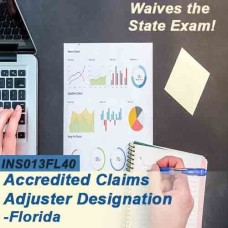 This 40-hour course fulfills the educational requirement for the 6-20 Company/Independent All-Lines adjuster license and is also the first step toward a 3-20 Public Adjuster license. It is a Florida Approved designation course, which functions like a pre-licensing course (you must take it before getting your license). Waives State exam for the 6-20! Topics include: Property and Liability Insurance Concepts Personal Automobile Policy Business Auto Policy and Mechanical..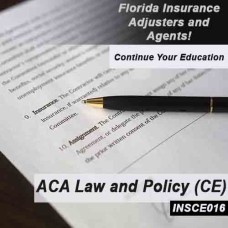 This course is designed as a continuing education course related to insurance agents and adjusters. The course covers the following topics: Insurance Regulation and Companies Federal Insurance Laws State's Regulation of Insurance Insurance Contracts Property and Casualty Insurance Contract Provisions Auto Insurance Laws The Personal Auto Policy Residential Property Insurance This course has been approved by the Florida Department of Financial Services for insuranc..
Showing 1 to 2 of 2 (1 Pages)